The Rights and Freedoms Prize
The Rights and Freedoms Prize is awarded on the occasion of the International Human Rights Day, which is celebrated every 10 December. The theme of the 2019 edition is : Beyond Prejudice, Communicate Different. We are very grateful by this nomination, that resonate a lot with our event, whose mission is to enable dialogue between Montrealers and immigrants and to create a conversation about migration issues.
YMCA Peace Medals
ATSA receives a YMCA Peace Medal for Cuisine ta ville ! Things got emotional when ATSA was awarded a YMCA Peace Medal (Organization for Peace category) for Cuisine ta ville 2019, in the presence of such illustrious peace ambassadors as Yvon Deschamps and Judi Richards ! This award cannot come at a better time, given the current context, as Cuisine ta ville is a testament not only to ATSA's resilience, but also to that of all those who leave behind their country of origin, in often difficult conditions, to build new lives for themselves elsewhere. We believe that as a host society, it is our duty to honour these new arrivals in the heart of the city, and to welcome them with open arms. THANK YOU to the YMCA for its commitment and its action and CONGRATULATIONS to all the winners !
PREVIOUS SHOWS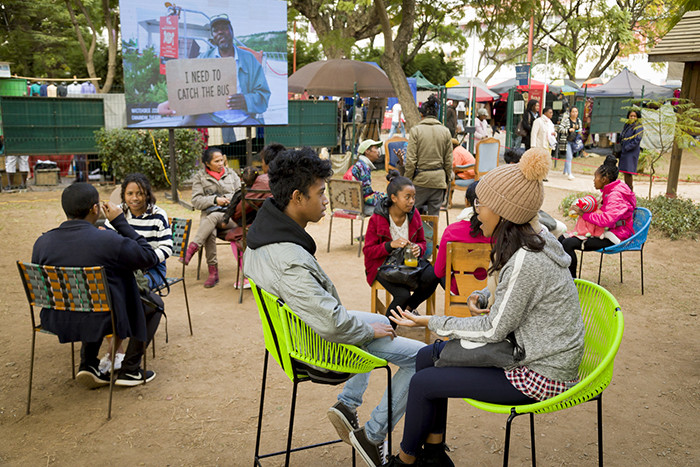 The Time of a Soup is more than 30 performances and 5,000 portraits collected all around the world. Lately we were here :
28 - 29 sept : While having Soup in Regina
29 sept : While having Soup in Roberval
Sept 21 : While having Soup in Montreal
July 19 - 20 : While having Soup in Mauritius
July 5 - 7 : While having Soup in Madagascar
June 28 - 30 : While having Soup in Sotteville-lès-Rouen (France)
June 13 - 15 : While having Soup a Soup in Ottawa
Find all our last shows