INTERVENTION / PERFORMANCE


Claudine Cotton
Sonia Robertson
Karen Spencer
Michael Coolidge
Armand Vaillancourt

Plus nous courons, plus le temps s'évapore ! de Claudine Cotton
November 21 to 25 / 1–5 PM and 7–9:30 PM



Photo : Martin Savoie Claudine Cotton lives in Quebec's Saguenay region. Though a multidisciplinary artist, she favours installations and maneuvering. Her projects bring her to interact with diverse localities and settings through a poetic transactional process which fuels and shapes her work, and sometimes makes it take a complete about-turn. Since 1992, her work has been presented in solo contexts or as part of collective installments in Quebec, Canada and Europe. She is co-founder of the LOBE artists centre and of the Ateliers d'artistes TouTTout.

The quicker the pace, the more we run, and the more time becomes a rare commodity. The dimension of time is currently an endangered species. The repercussions of this on human beings are simply catastrophic. To counter this, Claudine Cotton offers her brokerage services, whereby someone with time to spare may exchange it with someone who dreams of gaining time. "As someone who is very, very slow and who has oodles of time to spare, I trust I have the wherewithal to successfully carry out this undertaking!"
Voir Autrement de Sonia Robertson
November 21 to 25 / 1–5 PM and 7–9:30 PM


"I am an Ilnu from Mashteuiatsh. I completed my Bachelor's in Interdisciplinary Arts at the Université de Chicoutimi after having earned my D.E.C. in Photoraphy. Photography was my first means of visual expression. Among Aboriginals, taking photographs during ceremonies is forbidden, for it is believed that the photographic process robs the subject of his soul. My images and works document my spiritual experiences with the subjects and locations they describe. My desire to work with space, to create sacred places, to reconstitute moods and to interact with people has lead me to installation art and performance dance. My work has been shown in my community and in Quebec, Canada, France, Haiti and Japan.

I will construct photographic images on the spot (with digital camera and a printer) based on people's recollections. For instance, an image may involve an object attached to a particular memory or be based on a description of that memory. The photographs will be presented to the public as a souvenir album. This project enables exchanges and creation with the public and allows us to change the way we perceive some of our memories.

Dream listener by Karen Spencer
The artist will discuss her work during a conference Thursday, November 22 at 4 P.M. and will be on-site at irregular times.


A Montrealer and graduate of UQÀM, Karen Spencer has exhibited her work in Quebec, Canada, Finland, the former Yugoslavia, and France. Her artistic approach is a search to understand the (ephemeral) precariousness of daily life and to transpose this experience to other places and times.

Her dream listener project is the fruit of one year's study of the interconnectedness of dreams and the street. From November 21 to 25, Karen will exhibit this project, and continue her work of gathering among the homeless present on the État d'Urgence site, with the purpose of creating a new collection, which she intends to deliver to the Mayor of Montreal.

Dream listener was presented during one year at DARE-DARE.

Free Bowl by Michael Coolidge
At irregular times


Michael Coolidge [Calgary, AB] is an interdisciplinary artist and facilitator whose work responds to the subversive aspects of play, and often follows a propositional sensibility. He is a recent graduate of the Alberta College of Art and Design (2006) and currently exhibits his work in both self-initiated and institutional venues, in the form of photography, installation, sculpture, and performance. In the fall of 2006, Michael attended the Banff Centre for the Arts as part of an international residency program titled The Future of Idea Art. In September 2007, he presented a large-scale project as part of Calgary's Artcity Festival of Art, Design and Architecture.

"Based on an available space measuring approximately 12 x 36 feet, I propose to construct a modular court to be used for Free Bowl gaming. Visitors will use the space to invent bowling courses and conduct games. This court space will serve as the central playing area for game play, and will include a variety of materials that players may use to customize and/or transform their playing field. As the artist of this work, I will attend to the Free Bowl courts and station. This will involve preparing the game courts area, initiating and coaching game play, assisting in the transformation of the playing areas, and possibly organizing mini-draws for small-scale tournament play."
Armand Vaillancourt
Public work: November 21 to 25 from 1 to 5 PM
Unveiling: Sunday, November 25 at 9 PM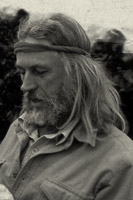 Born in Black Lake, in the Eastern Townships, on September 3, 1929, Armand Vaillancourt is the sixteenth of 17 siblings. From 1951 to 1955, he studied at Montreal's École des Beaux-Arts. He quickly distinguished himself through his originality with his very first public work, 1954's L'Arbre de la rue Durocher, in Montreal, sculpting the tree in the middle of the street for two years. He blew away the conventions that were the currency of the sculpture and art of his time.

Armand Vaillancourt , sculptor, painter, artist, performer, humanist, man of passion and liberty, has left his indelible imprint upon our nation through his sensitivity and commitment to the fight for fundamental human rights. His body of work bears witness to the unlimited possibilities of creative man.
"To historians and art experts alike, Armand Vaillancourt is one of the most important artists of the second half of the 20th century, and not only in Quebec and Canada. Armand Vaillancourt is an active presence on all kinds of scenes, as witnessed by his support for social, political and environmental causes." ( La Presse, Sept. 2000)

He has supported ATSA since its inception and has attended all the État d'Urgence events. This year, he is an invited guest. Over the five days, he will create a piece using recyclable and reusable materials. Uniting the energies that surround him, he will offer us a dialogue between raw matter and human matter.